Today I bring you a Nutcracker solider from the
JGW Nutcracker Patrol
file.
Thinking back on a Christmas I faintly remember as a child, we were at a family friends house. She had a white baby grand piano and her house was decorated so magnificently that I for one reason or another always remembered her set of Nutcrackers!
So I thought I would make one! I also decided to not do a whole scene because I wanted the focus to be on all of his details.
This guy stands about 14 inches tall. Under his beard is several gold buttons and an undershirt.
What I love most about this soldier is that there is detail no matter which way he is turned.
There is opportunity to accent each piece as wanted.
I happened to have these button brads on hand which were great to use in the soldiers cuff links, tail, hat, and boots.
I wanted to keep the sword realistic so I kept it in the gold scheme and added two gold brads to accent it.
Even down to his hat where it is optional to put a chain. I didn't have a chain on hand, but I did have this gold ribbon that I felt was fitting.
The back of the soldier has one of my favorite pieces.
The little box that jets out from his back is the handle of a Nutcracker.
The tassels on his boots are just a little something I added to match the tassels on his shoulders.
Materials Used:
DCWV Cranberry Christmas stack
DCWV Hand-Painted Christmas stack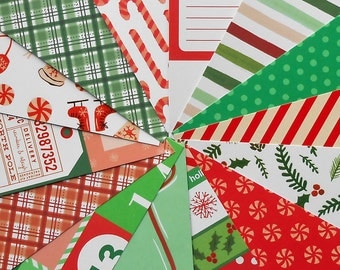 DCWV 11 x 17 Premium stack
SVG Attic JGW Nutcracker Patrol
Silhouette Cameo
Craftwell eBrush
Sharpie Markers, gray
Aleene's Original Tacky Glue
Recollection Button Brads and Gold Brads