The sock monkey's will sleep tonight! Today is my turn on KaDoodle's Blog. I have been dying to use this picture frame, but did not know yet what for!
Then the 'Bed Time Buddy' file came out and I just had to do something 3D with it!
http://kadoodlebugdesigns.com/shop/index.php?main_page=product_info&cPath=60&products_id=1130
The hammock monkey actually swings back and forth.
I wanted a monkey swinging from the vine so all I did was flip the body and the head and modified it to a swinging monkey.
Materials Used:
DCWV paper stack:
~Rolled Flowers-3D Frame
KaDoodle Bug Design 'Bed Time Buddy' Bear':
http://kadoodlebugdesigns.com/shop/index.php?main_page=product_info&cPath=60&products_id=1130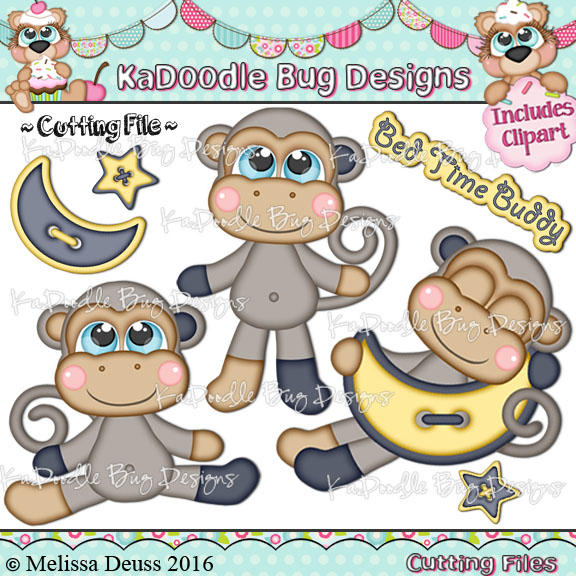 Scotch ATG Gun
Aleene's Tacky Glue
Sharpie Markers
Silhouette Cameo
Craftwell eBrush